We Will Buy Your Hoarder House Today!
Need to Sell A House With "A Little" or "A Lot" of Junk or Stuff? Call us today! We love these houses!
Very few buyers want to look at, much less consider, buying a hoarder house! This is the case in almost every situation, except when we are buying the house.
We have been in business for years now and buying a hoarder's house is one of the many purchases we make often. Understand, it isn't as hard to sell these houses, if you have time and money to invest in making them look decent! The trouble is most people don't have the money and time.
These situations are where we truly shine! We are the right solution for you and can help with your hoarder house in Metro Detroit. We buy houses in AS-IS condition, so you won't need to spend money or time on cleaning and de-cluttering your hoarder house.
We make the process of selling a hoarder's house in Metro Detroit easy and quite painless. Here are the benefits of selling the house to us:
No need to clean and de-clutter
When we say hoarder's house, we picture a house filled with lots of stuff, in an extreme way. But, even if you think the house is completely hopeless, you are wrong! We will still buy it, no matter how bad things have gotten!
There is no need to clean or de-clutter before the sale, since we buy houses in AS-IS condition. Doing it this way, our process of buying a hoarder's house doesn't burden your pocket or schedule. We will offer a fair price for it and once accepted; we close the deal as fast as possible!
No repairs and renovation required
Besides the stuff in the house, if it also requires repairs, painting or renovation, you must sacrifice time for cleaning and fixing. This is exactly what any real estate agent would expect!
However, this isn't the case with Us! We never ask for repairs or renovations before buying a hoarder's house. Along with the clutter in your house, we also accept aging or damage. This saves your time and money and speeds up the process of selling a hoarder's house in Metro Detroit, even more.
We buy houses for cash and make all-cash payments on every deal. We start with a simple visit to the house to inspect it. Once we determine the house is worth purchasing, we offer a fair cash price for the house within 24 hours.
On acceptance, we handle the paperwork and close the deal fast! The payments are made in cash once the deal closes!
Knowing this, you can feel sure that selling a hoarder's house in Metro Detroit, to Us, is the smart move! We buy houses throughout Michigan in Detroit, Macomb County, Roseville, Warren, East Pointe, Shelby Township, Oakland County, Royal Oak, Waterford, Berkley, Milford, Wayne County, Grosse Pointe, Harper Woods, Livonia, St. Clair Shores, Oakland County and Wayne County.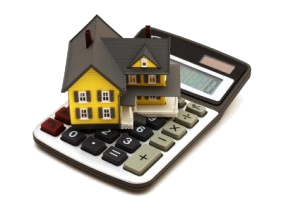 Enter your information below and we will get in touch with your shortly, or call us at 586-257-0670