Sell Your Inherited House Fast
Did you Inherit a home that you don't know what to Do With?
An inherited house can be a great add-on to your assets and holdings. However, in most cases, people don't know how to deal with an inherited house. If you are indecisive about an inherited house, and if you have no use for it, putting it up for sale is a smart option.
However, though it is good to sell a house, we have heard a number of property owners say "I inherited a house and want to sell it, but I cannot find the right buyer for it or afford the repairs of the property."
This is a frequent problem in areas like Metro Detroit. If you are feeling this way, we can offer the help you need! We buy inherited houses in Metro Detroit and make all the payments in cash. Our process is fast and hassle-free! No need to worry about this sudden, extra property and the legal chaos attached to it. We take care of it all!
Sell Your Inherited House Fast
Homeowners of an inherited house still face the dilemma between keeping the house and selling it. During our years in business, we have seen most inherited houses sold for one or more of these reasons:
The house is far from where they live and it isn't workable to maintain the house
The house is not in good condition, and they don't have money for repairs
The house is inherited by multiple owners and they cannot share it
The house is in an unsuitable location
They don't have time for the legal processes necessary for inheriting the house
If you haven't sold your house for any of these reasons, we are here to help! Sell your inherited house fast to us without worrying about the selling process.
WHY CHOOSE US
Selling an inherited house in Metro Detroit is easy when you sell to us because we handle everything.
Our process is hassle-free and helps homeowners greatly, especially when they need to sell fast. We pay for the house in all cash, never ask for commissions, and seal the deal super-quick. Also, we never ask for commissions and handle the legal processes involved in selling the house.
In all, selling an inherited house in Metro Detroit is super easy, hassle-free, and fast with Us! We buy houses throughout Michigan in Detroit, Macomb County, Roseville, Warren, East Pointe, Shelby Township, Oakland County, Royal Oak, Waterford, Berkley, Milford, Wayne County, Grosse Pointe, Harper Woods, Livonia, St. Clair Shores, Oakland County and Wayne County.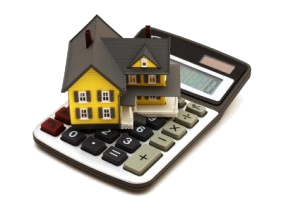 Enter your information below and we will get in touch with your shortly, or call us at 586-257-0670