We Buy Houses in Michigan
Do you need to sell your house, but are worried that the traditional means of selling a home just won't work for you? Then you have come to the right place. We will buy your house as is, which means you will not have to make any repairs, pay any realtor commissions, or fees. Because we buy houses for cash, there is no need for any inspections, cleaning, open houses, or agent showings. We provide a truly hassle-free home buying experience for all of our customers.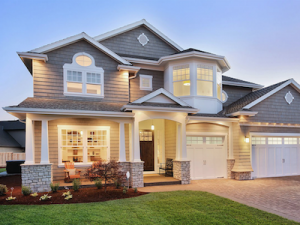 Sell My House Fast Today!

Sell Your House Fast
We will buy your house fast! You will never have to make any expensive touch-ups or clean out the property.
How Our Selling Process Works
Submit Your Property Information
Submit your property details to the form below, and a member of our team will personally reach out to you in the next 24 Hours.
Cash Offer For Your Property
On that call, we will review your property details, and shortly after will present you with a no obligation cash offer for your property.
Close and Receive Your Cash
We will close at a title company of your choice, on a date and time that works best for your schedule.
Get A Fair Cash Offer For Your Unwanted Property
Situations Where We Can Help
We Buy Houses "As-Is" In Macomb, Oakland and Wayne Counties & Surrounding Areas
Inherited Properties
Relocation
Upgrading
Downsizing
Foreclosure
Major Repairs Needed
Divorce
Bankruptcy
Health Issues
Old, Outdated Houses
New Houses
Storm Damage
Fire Damage
Termite Damage
Full of Stuff or Trash
Major Repairs Needed
Problem Tenants
Unfinished Construction
Financial Issues
Title Issues
Code Violations
Hoarder Home
Low Equity
Large Liens
Out of Area Property
Family Matters
Late on Mortgage Payment
We've Made It Easy To Sell Your Home – Avoid Fees And Commissions
Selling your house can be expensive and complicated, but it doesn't have to be. We put you, the homeowner, first. We work with you to create an offer that works for you and your family. You don't have to deal with showings, cleaning your property, making repairs, or paying commissions.
When you work with us, you get to chose the closing date. You have the flexibility to close quickly or if you need more time, that's ok too. We work with you to create a win-win offer for everyone involved.
We help local property owners just like you in all kinds of situations. From divorce, foreclosure, death of a family member, burdensome rental property, and all kinds of other situations. Sometimes, those who own property simply have lives that are too busy to take the time to do all of the things that typically need to be done to prepare a house to sell on the market… if that describes you, just let us know about the property you'd like to be rid of and sell on your terms.